MailBot has been updated to version 14.20.
Added the API of the new CAPTCHA service Underdog CAPTCHA. It can only solve Arkose Labs CAPTCHA (FunCAPTCHA) for Outlook, but it does it just as efficiently as AnyCaptcha.
The price for 1000 solutions is $1.8, with a volume of 100,000 solutions per day – $1.44. Solution speed ≈ 1 second.
The service have no web panel yet, all operations are via Telegram bot @underdog_captcha_bot. A Telegram channel with live updates is also available: @unddg. Support Telegram: @underdog_captcha
"Country of account" list has been added to the "Profile" tab, in which you can manually specify the specific country of the created accounts, if the selected email provider allows it: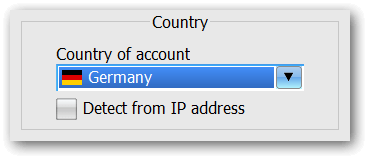 "Detect from IP address" setting is also available, when checked, the country of the account will be set in accordance with the country of the IP address used for account registration.
"Valid accounts per IP address" setting has been added to the "Checker" tab, which allows you to limit the number of valid accounts checked by the checker from one IP address (proxy):

You can to not limit Read more »