MailBot has been updated to version 15.13.
Due to numerous customers requests, a lot of work has been done on the ability to add and verify recovery emails for accounts.
A list of recovery email sources has appeared on the "Recovery email" tab: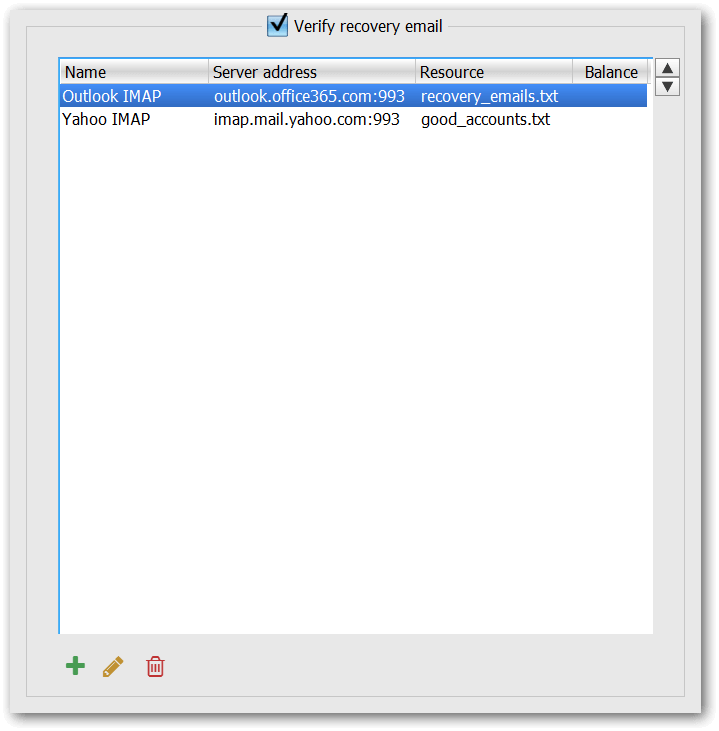 Sources can be added, edited, deleted and moved up/down in the list using the buttons located below and to the right of the list.
In the edit window of the recovery email source, you must specify its name displayed in the list, the path to the file with the list of recovery emails with passwords in email:password format, as well as Read more »