MailBot has been updated to version 14.26.
Important! For successful creation of WP.pl/O2.pl accounts, it is necessary to use dictionaries of exactly Polish names and surnames. Such dictionaries are supplied with MailBot, they can be found in the "Dic" folder, filenames start with "PL_…".
Important! WP.pl/O2.pl allow account creation only from European IP addresses.
WP.pl and O2.pl now activate paid account features for free for 7 days after account creation. For example, this makes it possible to enable forwarding: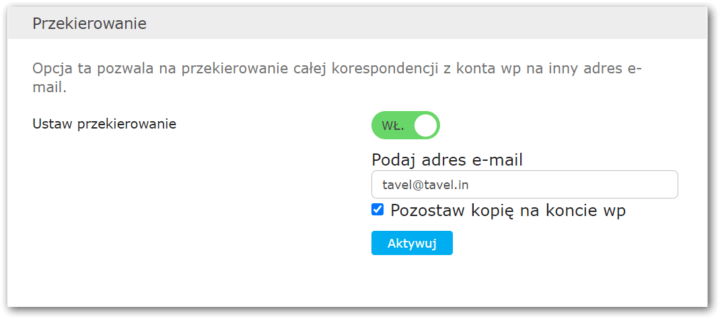 You can enable forwarding activation on created/checked accounts in the "Enable forwarding" panel on the "Accounts" tab in MailBot.
WP.pl/O2.pl creators and checkers now handle notification about Read more »