MailBot has been updated to version 13.65.
On the recommendation of 2Captcha support, MailBot implemented the 2Captcha WebSocket API to combat the low lifespan of Arkose Labs (FunCAPTCHA) tokens.
It can be selected in the "CAPTCHA service API" list in the window for adding a new account on the CAPTCHA solving service: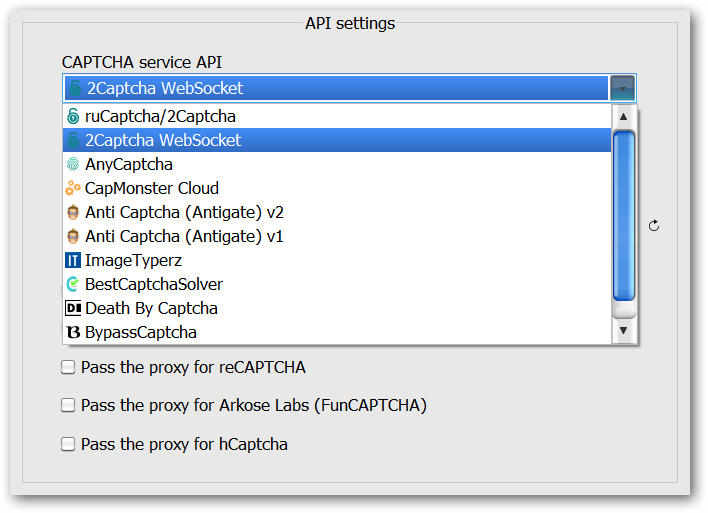 This API supports all types of CAPTCHAs that MailBot needs to solve.
The peculiarity of the WebSocket API is that you do not need to constantly poll the API in anticipation of the result of the CAPTCHA solution, the server itself sends a notification about this. Therefore, in the settings of the CAPTCHA service account in the "API timeouts" panel, the first two timeouts will be disabled, for the WebSocket API they do not make sense, you can only configure the total waiting time for the result of the CAPTCHA solution.
Important! So far, you can work with the 2Captcha WebSocket API in a maximum of 2 threads. In the future, this restriction will be lifted.
CAPTCHA statistics have been radically redesigned, now statistics of all submissions, solutions and errors are maintained separately for each type of CAPTCHA.
On the "Statistics" tab, instead of a simple "CAPTCHA" panel, there is now Read more »