MailBot account creator updated to version 11.11.
Implemented API of Vietnamese SMS service pvaonline.net / simthue.com: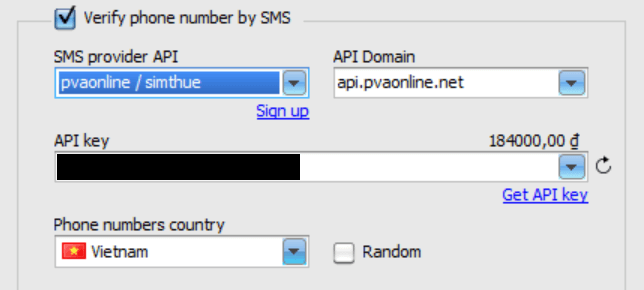 To date the service provides only Vietnamese phone numbers.
The price for 1 SMS for Outlook, Yahoo or AOL on December 26, 2019 is 1500 Vietnamese dongs, which is equivalent to $0.065.
Also implemented in MailBot 11.11:
disabling antispam in Outlook creator and checker
disabling antispam in Onet.pl checker
O2.pl, WP.pl, Bigmir.net and NGS.ru checkers radically accelerated
accounts in which Yandex asks for a phone number during sign in are now determined by the Yandex checker as locked
Fixed:
failed POP3/SMTP activation error in Outlook creator and checker
EFormURLNotFound error in O2.pl creator
detection of the wrong code from SMS in Yahoo / AOL creators
parsing the count of phone numbers and prices in the SMS-Activate API for SMS-Activate.ru
Web.de checker now correctly recognizes accounts with the "AbuseHardLock" lock type as locked
failure to save the setting "Pass the proxy for reCAPTCHA" on "CAPTCHA" tab
Написать ответ
Вы должны войти чтобы комментировать.