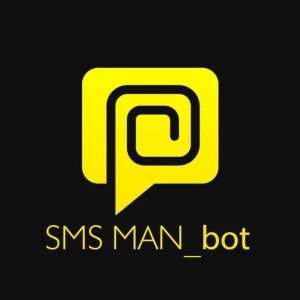 SMS MAN Telegram bot is already used by a lot of people, we are constantly maintaining it, improving and adding new features. In this article I will tell you about a brand new innovation that will help you buy virtual phone number for SMS!
As you know, through the site is not always possible to buy a number, pops up an error that the service is not available, try again later. What does this mean?
What is this feature and why would it work?
When a user requests a popular service, it may be the case that the number will not be issued, because someone has already managed to take it with the help of special programs.
But thanks to a new update, you simply select the country and service for which you want to buy a number in the Telegram bot, and it makes many requests for you within 30 seconds until it gets it.
How do I buy a virtual number for SMS verification?
Many users of our service use special programs that continuously request a number until they get it. Or they use auto clickers. But we decided to equalize the situation for all users of our site and added a completely new function to the Telegram bot.
What should I do if I don't receive an SMS on a virtual number?
First, make sure that you use the VPN of the country for which you bought the number on the device where you register. For many services, this is very important. If you don't know which VPN or Proxy to use, you can use a special bot from SMS MAN to buy proxy for multiple countries.
If VPN didn't help you either, you can just cancel that temporary number and buy another one. It is absolutely free! The money for the number that did not get SMS will return instantly to your account! 
SMS MAN Telegram bot: how do I use it?
1. You are not yet registered on the sms-man website.
First, you need to register on our website. This is done in a couple of clicks with your email address:
Once you have registered, you need to top up your balance. You can do this through many different payment systems that our site supports. And we are constantly adding new payment systems. If you suddenly did not find your usual method of payment, you can write to support and we'll be happy to try it for you.
2. You are already registered with the SMS MAN service.
Then it's very simple. Make sure you have money in your account and go to the bot!
After you have passed, the bot will write you a welcome message, and then will wait for your API KEY, which you can see 

in your profile

.
After entering the API KEY, you will see an all-around keyboard that will help you buy the number:

Let's finally buy a number. Press "Buy number" and you will see a message that asks you to choose a country first. Click on the button and you will see a drop-down list that supports searching by country:

After selecting a country, choose a service. There will be the same drop-down list that is searchable and you can easily find the service you are interested in!

Once you have selected a service, the bot automatically sends multiple requests for 30 seconds looking for a number until it finds one for you!

Now we only need to click "Get SMS" and get the desired SMS and successfully register in the service.
Does it really work?
Yes, it works! We tested this feature on a limited number of users and noticed that the average number of requests to buy a virtual phone number is 2.5 requests. And that's including all the applications. If we consider statistics only for popular services and countries, the average number increases to 10. And now you will no longer see the message that the number is unavailable, try later. You will not need to write to support and ask why something does not work. The bot will do everything for you!
Написать ответ
Вы должны войти чтобы комментировать.