MailBot account creator updated to version 9.37.
Support for forwarding of all emails to the single email is implemented in O2.pl and WP.pl creators: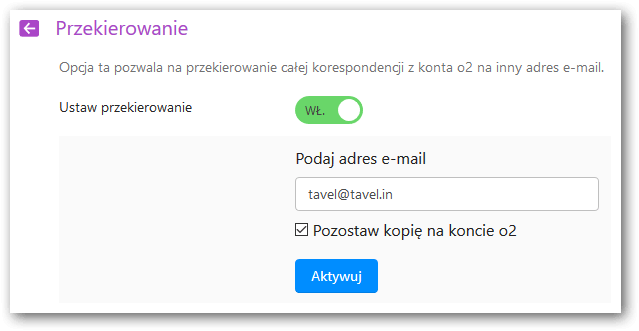 MailBot also got its own YouTube channel. It already has useful tutorial videos for work, subscribe, so as not to miss new videos!
Also in MailBot 9.37 implemented:
The "Country code" checkbox has been added to the "Export" tab, which allows saving ISO 3166-1 alpha-2 country code of the account along with the rest of the account data
United Kingdom, Madagascar and Democratic Republic of the Congo were added to the country list of phone numbers for SMS-Activate.ru
Fixed:
permanent request for SMS verification in the regular Mail.ru creator from IP-addresses belonging to CIS countries
SMS verification of accounts in Outlook creator
Meta.ua creator
the temporary email service for the "Use randomly generated temporary mailbox" checkbox has been changed from Mailinator to the own InteriMail service
POP3 / IMAP / SMTP activation in AOL.com creator and checker
permanent error "Wrong captcha code" in NGS.ru creator
total number of accounts is now counted on fully created ones, not on partially created
threads did not stop when the maximum number of created accounts set up by user is reached
a text file with partially created accounts is now stored in the encoding UTF8 without BOM (was UTF8 with BOM), the one with fully created accounts – in the encoding UTF8 without BOM (was Windows-1251), which makes it easier to merge several files into one
at the requests of customers you can again enable "SMTP server" checkbox in the MailBot export format
Написать ответ
Вы должны войти чтобы комментировать.