MailBot account creator updated to version 11.96.
According to numerous requests from customers account creator and checker of Latvian email provider Inbox.lv was implemented.
There are 3 domains: @inbox.lv, @inbox.lt and @mail.ee, and also active accesses by POP3, IMAP and SMTP at your service.
To create an account from a European IP address, you need to solve one reCAPTCHA v3 and one simple Latin CAPTCHA: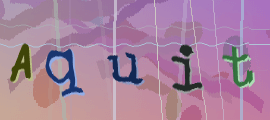 When creating an account from an IP address that does not belong to a European country, one more reCAPTCHA v2 will be added to these CAPTCHAs. MailBot supports both types of registration, and also automatically sets the answer to a randomly selected secret question and fills in the user's profile after successful signup.
As always, the update is completely free of charge for users of the full version of MailBot. The rest customers, as always, can buy Inbox.lv account creator and checker with 50% discount (you can calculate your price including discount here).
Написать ответ
Вы должны войти чтобы комментировать.